How to Sell Used Items on Amazon
While Amazon doesn't quite have that thrift store feel, the truth is selling used items on Amazon is quite popular. Bargain hunters don't want to shell out full price for a new item that works just as well when it's second-hand — and that's why more and more sellers are looking into this method.
In this guide, we answer all your questions about how to sell used items on Amazon so you too can cater to "thrifty" online shoppers.
Can You Sell Used Items on Amazon?
The short answer is yes, although not in all product categories. Some allow both used and certified refurbished products, while others accept used but not refurbished items.
Other categories will accept neither of those options, and there's also a special caveat for collectible items that can be sold if they're "like new."
Here's a quick reference list of which categories allow what:
Used and Certified Refurbished
Amazon Device Accessories
Automotive & Industrial
Camera & Photo
Cell Phones & Accessories
Computers
Electronics
Home, Garden & Tools
Industrial & Scientific
Major Appliances
Musical Instruments
Office Products
Outdoors
Pets
Sports
Tools & Home Improvement
Used But Not Refurbished
Amazon Kindles
Books
Music
Software
Video, DVD & Blu-ray
Video Games
Neither Used Nor Refurbished
Baby Products
Beauty
Clothing
Fine Art
Grocery & Gourmet Food
Health
Jewelry
Personal Care
Shoes & Handbags
Toys & Games
Watches
Collectibles (Like New)
Collectible Coins
Entertainment Collectibles
Sports Collectibles
You can learn more about all of the Amazon categories in this guide.
How to Sell Used Items on Amazon in 7 Steps
Selling used items on Amazon is just a matter of listing them correctly. Follow the instructions below to learn how to sell used items on Amazon.
In Seller Central, go to Manage Inventory > Add a Product.
Enter the ASIN of your item. If you don't know the item's ASIN, see if you can find the same product already listed on Amazon.
When selecting the product, you'll notice a dropdown window for the item condition on the right-hand side. From the dropdown, choose Used.
Click Sell this product.
On the Offer page, you'll see another dropdown menu for Condition. Here, you'll mention what state the used product is in, such as Like New or Acceptable. The Amazon guidelines for item conditions are strict and precise, so review the criteria carefully to make sure you select the right option.
Beneath the condition dropdown is a section for Condition Notes. This is where you'll describe any issues the used product has, such as "minor scratch on the display window" or "rounded corners." Although this section is optional, it's highly recommended.
Fill in the rest of the Offer page as you would with a new product, and complete the listing.
What if you want to sell refurbished products instead of just used ones? For that, check out our guide on Amazon Renewed, an Amazon program that accepts and certifies refurbished products for manufacturers and third-party refurbishers.
What are the Best Used Items to Sell on Amazon?
Unfortunately, some of the most profitable Amazon product categories don't allow used goods, specifically clothing, baby products, jewelry, and toys and games. However, there are still plenty of categories that do allow used goods, so sellers should focus on these instead. Here are some of the best used items to sell on Amazon.
Books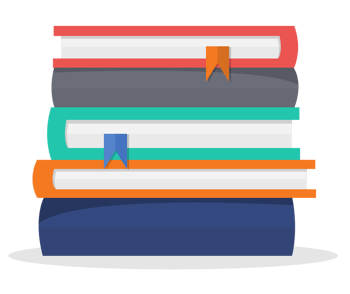 It should be no surprise that books are top sellers on Amazon — after all, the world's largest marketplace started as an online book store. What is surprising is just how popular print books still are in the age of eBooks as this category is consistently near the top of Amazon's best-selling product categories.
You can sell any used books you come across as long as the condition is suitable but don't forget certain books can also be collector's items, which can warrant higher price tags.